30-31 March 2021

Virtual Summit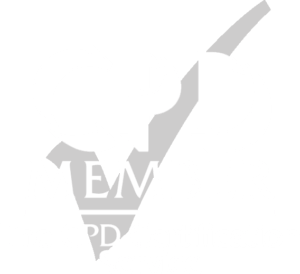 Learn the best case studies on transfers & compliance practices on the multinational level and network at the International Data Transfers & Compliance Virtual Summit.
Led by the global TOP data protection & data compliance professionals from leading companies the discussion will give you an opportunity to see the issue from the perspective of different industries & angles and identify the complex solution to be implemented.
JOIN US ONLINE AND BUILD YOUR DATA MAPPING STRATEGY!
Experts will discuss a comprehensive approach to a compliant international data governance. Questions are welcome at any time!
Learn the key aspects of due diligence at the global scale from short interviews we take.
Get cozy and learn from the experts in an interactive format.
* Topics to cover will be announced soon.
The amount of attendees is limited.
Reserve your place today to secure the pass.
First Confirmed Speakers 2021
Georgia
Bruce
Head of International Transfer Tools - Data
Department for Digital, Culture, Media and Sport
Bosko
Vojkic
Group Data Protection Officer
Ergomed PLC
Elena
Vrakatseli
Group Data Protection Officer
Euromedica Group of Companies
Christel
Cao Delebarre
Global Head of Privacy and Data Protection Officer
CWT
Ariel
Conrad Malimas
Global Privacy Office Manager
Teleperformance
Gabriela
Gutierrez
Razor Consulting
Terry
Evetts
Senior Global Privacy Manager
Vodafone
Alan Campos
Elias Thomaz
Campos Thomaz Advogados
Mary
Deligianni
Partner, Head of Data Protection & Cybersecurity
Zepos & Yannopoulos
Annick
O'Brien
Compliance and Privacy Counsel
Data Privacy Analytics
Partha
Chakravarty
Director Corporate Services - Data Protection Officer (APAC)
CGI
Tali
Guy
o VP Global Compliance & Ethics - GPO & TP Due Diligence
Teva Pharmaceutical Industries
Daniel-Caleb
Immanuel
Ralph Lauren Corporation
Harry
Boje
Data Protection and Compliance Officer
SmartlearningUK
Lucia
Lorente
Data Protection Manager DACH Region and Legal Counsel
Opel Vauxhall Finance
Sana
Khan
National Broadband Ireland
George
Galanis
New SIA Greece
Serif
Zjakic
Hoist Finance AB
Pierre
Faller
Christian Dior
Teresa
Pritchard Schoch
Axiom
Carl
Balagtas
Emma - The Sleep Company
Elizabeth
Schweyen
Senior Manager, Global Privacy and Compliance
Druva
Seth
Litwack
The Interpublic Group (IPG)
Filipe
Lousa
EMEA & LATAM Privacy Counsel
Dell Technologies
Matteo
Brambilla
Head of Legal, Data Protection and Compliance
Hyundai Motor Company Italy
Stergios
Konstantinou
Nicolas Kanellopoulos - Chara Zerva and Associates
Helen
Barrett-Hague
General Counsel & Company Secretary
Patrick
Boscher
Strategic RegTech Advisor & Startup Angel
pabora.io
Lyne
Kagwi
Group Data Protection Officer
Leal Group
Lucian-Gabriel
Burcea
DataGuard
Chiefs, Heads, Directors, Managers of:
and everyone who is passionate about data privacy & compliance!
FOR MORE INFORMATION CONTACT US